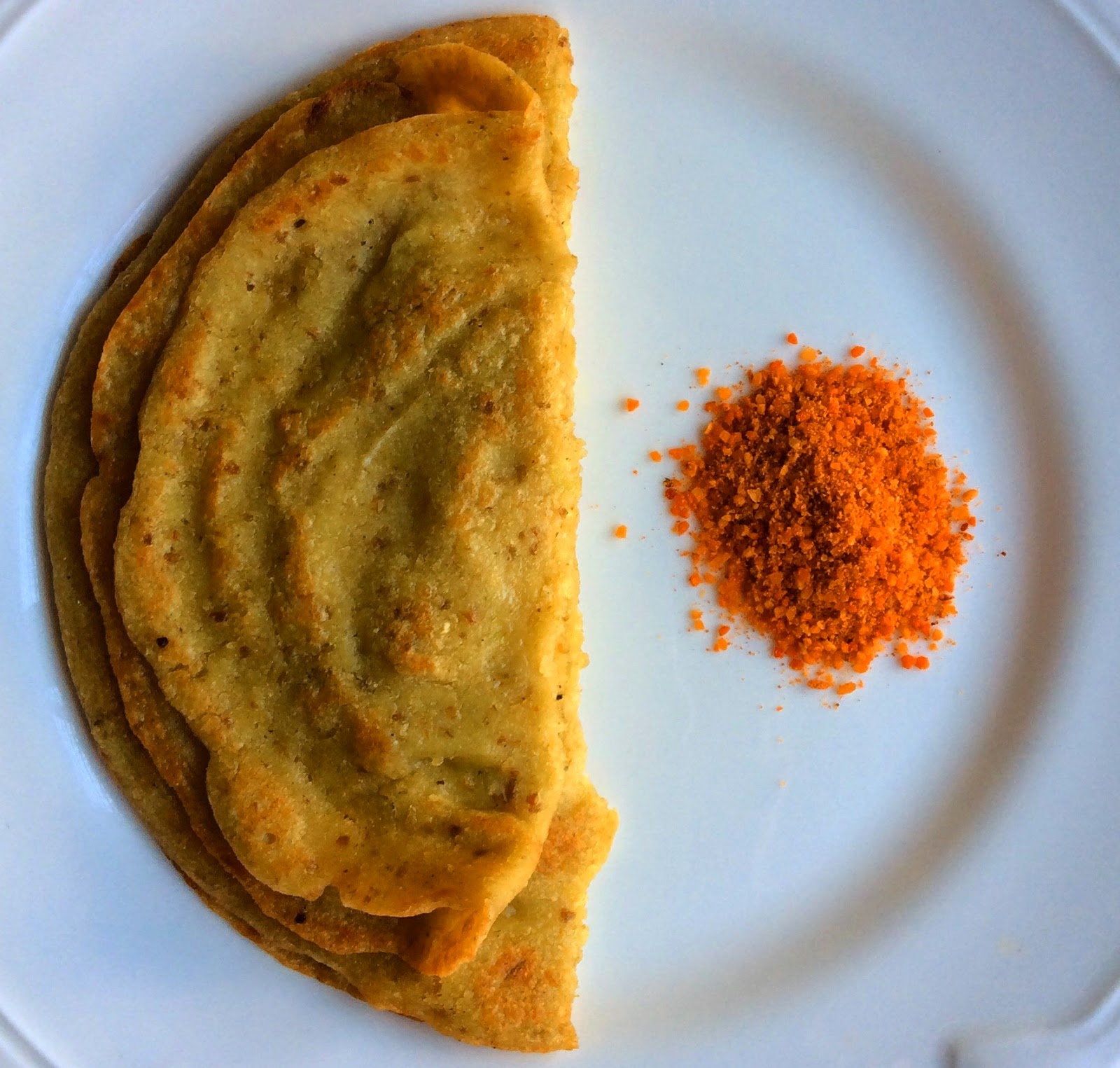 The parents have been out of town for a week now. As much as I'm loving the silence, I am missing them more. Every morning I wake up early only to find that Dad has already woken up and is practising Yoga before he starts getting ready to go to work. When I'm back from the gym, while Dad has already left for work, Mom is warming breakfast up in the kitchen with the TV blasting in full volume in the hall, just so she can hear the dialogues. If it's a Sunday I'd wake up at the same time (I go to the gym on Sunday's, it's empty and you can really get a good workout done) but everyone's asleep. When I return, TV is blaring full volume and Mom is in the kitchen, fixing breakfast. Sunday breakfasts are staple - either it's Idli or Dosa. Followed by Chicken or Mutton curry for lunch, where I'd make more Dosas and eat with the curry. And then it's siesta time, it's only fitting after all the yum overload we go through every Sunday.
I'm not getting my Dosa fix since they're out of town, so I thought of improvising. I love how versatile Oats are, and if you can make Pancakes with them, you certainly can make a good Dosa as well. It's a #slite change that makes your life so much easier, not to forget healthier too! I make 3 different kinds of Oats Dosas, but the recent one I tried is the closest to a real Dosa. I used low sodium Tata salt lite to make it just that touch of extra healthy. You're gonna forget you're eating healthy, it's so good!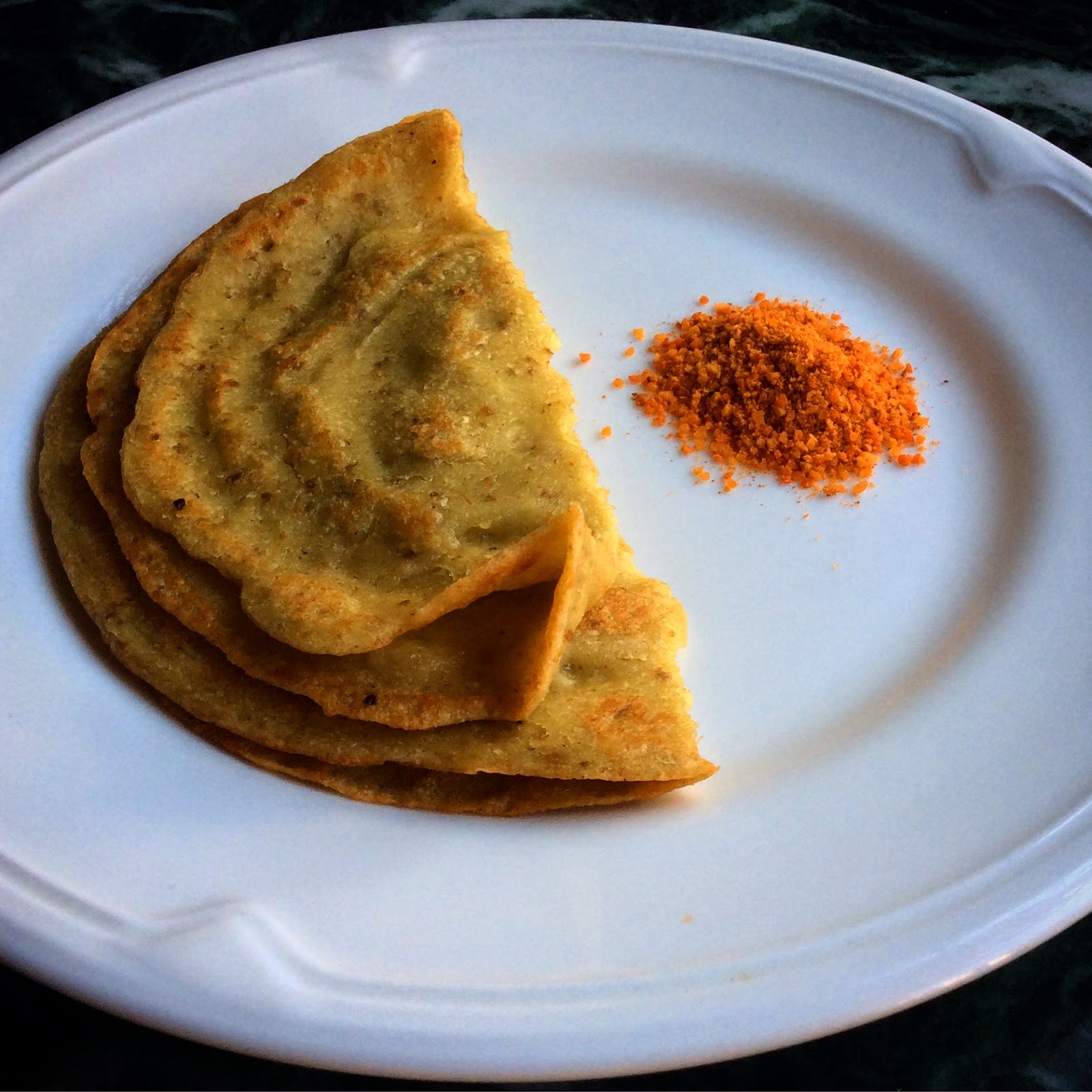 Instant Oats Dosa
Serves 2 (makes 6 medium sized Dosas)
Takes 20 minutes
Ingredients
:
1 cup Instant Oats
1/2 cup Yogurt
2 green chilies
A handful of coriander, chopped
2 tsp Cumin seeds
2 tbsp Rice Flour (optional)
2 tbsp Semolina flour
Water, to adjust the consistency
Tata salt lite, to taste
Pepper, to taste
Ghee/oil to grease the pan.
Method
:
Blend together all the ingredients except Oil, with some water (about half cup).
Let this batter sit for 15 minutes in a bowl. It will get thicker due to the Semolina and Oats. Adjust to a thick, dosa-like pouring consistency with water, add little at one time.
Heat up a pan on medium, preferably non stick. Add a drop of ghee or oil, and wipe the pan surface with a paper napkin so it is spread evenly. Add 3/4 ladle of batter and spread evenly. Add few more drops of Oil down the sides of the pan if desired. I also added some podi to the dosa at this point. You could also add chopped onions and tomatoes if you want this to be an uttappam. Cook on medium flame for 2 minutes.
Be careful while flipping her over, she's a delicate dosa darling! Cook for 30 seconds more and serve hot with chutney, podi, ketchup, or just have as is with a hot cup of Chai!