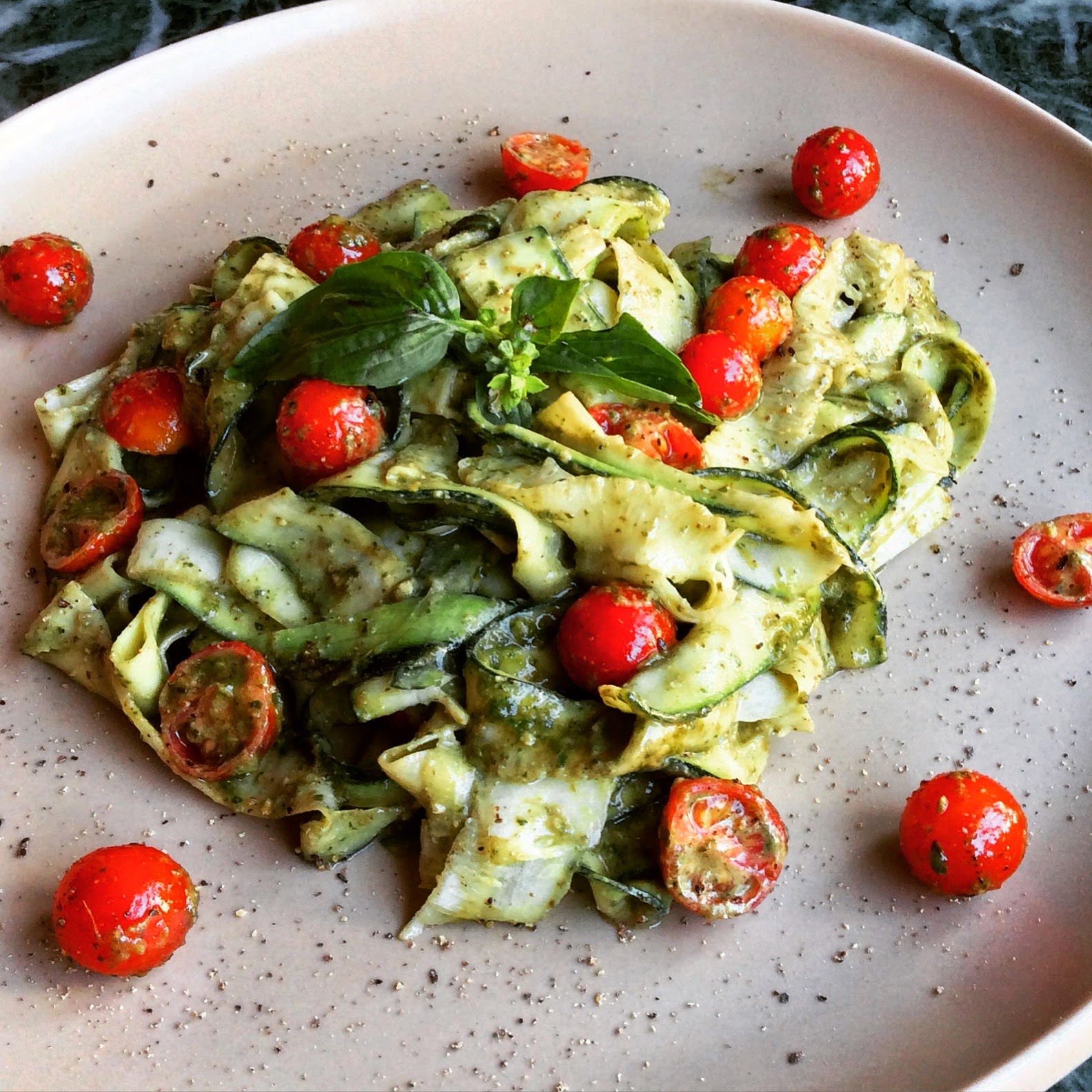 I am just realizing that my journey with Tata Salt Lite is coming to an end soon. I am so glad I did this, because it got me back my mojo, and it made me feel heard again. I am so grateful for all the love and support I have received from every single one of my readers, and with my blog recently crossing 1,50,000 hits, I have nothing to complain. You guys made this happen. Thank you so, so much. I have to celebrate this with something delicious, but not without my #sLITE change!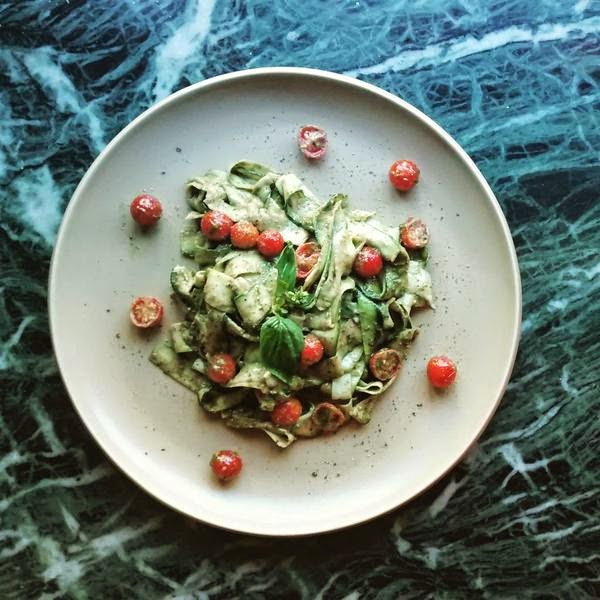 I had come across the recipe for Zucchini Spaghetti with Pesto and Buffalo Mozzarella last year over Twitter, and it has been fixed in my mind ever since. I have made numerous excuses to myself, right from Zucchini not being available in the market to 'I-don't-know-how-this-will-taste', from 'I'll-just-make-it-next-time' to 'It's-easier-to-make-an-omelet'. I stand corrected. This is hands down the easiest and yummiest Salad you'll ever come across. Bonus points because it is Vegetarian and a One-Up because it looks like Pasta.
Zucchini Fettuccine Salad with a Cashew Pesto dressing.
Serves 2
Takes 10 minutes
Ingredients
:
1 large Zucchini
A handful of Cherry Tomatoes
4 cloves of Garlic
1/4 Cup Cashew Nuts
1 Cup Basil
Tata Salt Lite, to taste
Pepper, to taste
1/2 Cup Extra Virgin Olive Oil
Method
:
Use a mandoline, peeler or spiralizer to shave Zucchini into your desired shape. I shaved super thin ribbons and cut them into thirds length-wise for Fettucine sized ribbons. You can also make Spaghetti using a spiralizer. Keep the Zucchini ready into a mixing bowl, in the refrigerator while you make the dressing.
Grind together Garlic, Pepper, Cashews and 1 tbsp EVOO (Olive Oil) until smooth. Then add in the Basil leaves, remaining EVOO and Tata Salt LITE to taste. Grind together till smooth. 
Pour the dressing over the Zucchini and toss to combine. Add in the cherry tomatoes. You can also tear up some fresh Mozzarella cheese if you fancy it. Serve immediately!