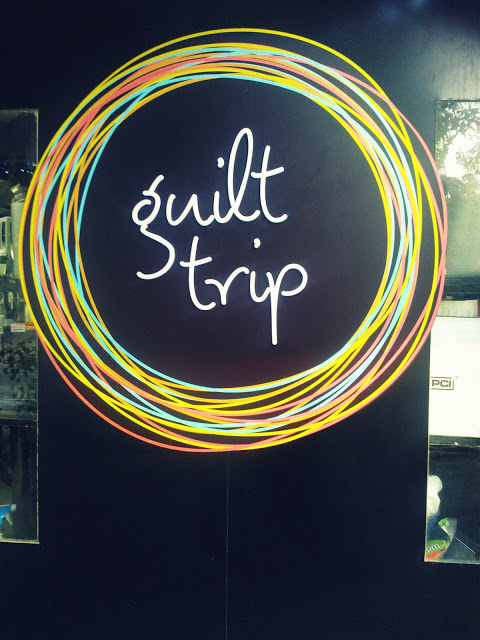 If you have been a regular reader of mine you would know that I do not post a lot of sweet recipes. I really cannot point out the reason why, especially when baking is my forte. Somehow I cannot get myself to click pictures in the middle of all that baking, but maybe some day I will muster up the courage to do so. Taking up a review of a sweet treat shop was the first step for me to do all things sweet, and words had been floating around about how good their desserts were. The beautiful entrance just made me look forward to the whole experience all the more!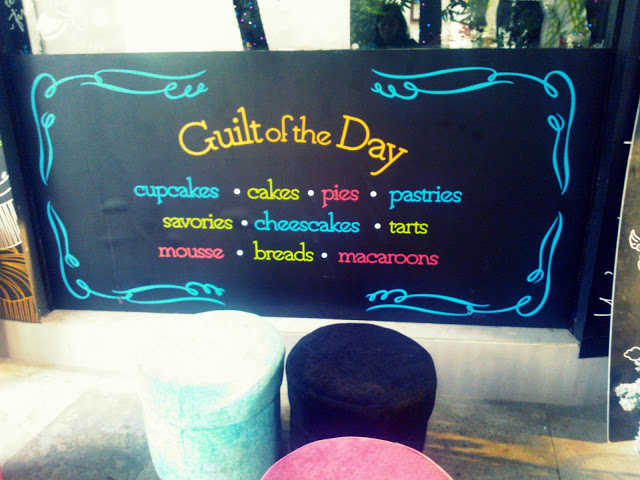 I hate to admit that all this food reviewing has made me very fussy. Loved ones always complain that I judge the food too much even when I am out for a meal with them. While I am working on not vocally expressing my opinion while I am out dining, I also do feel that the perfect time to judge any eatery is when they haven't invited you over and you are paying for your own meals. So I just make silent notes in my mind and come back home and watch re-runs of Gordon Ramsay's Kitchen Nightmares and feel good about my attention to detail.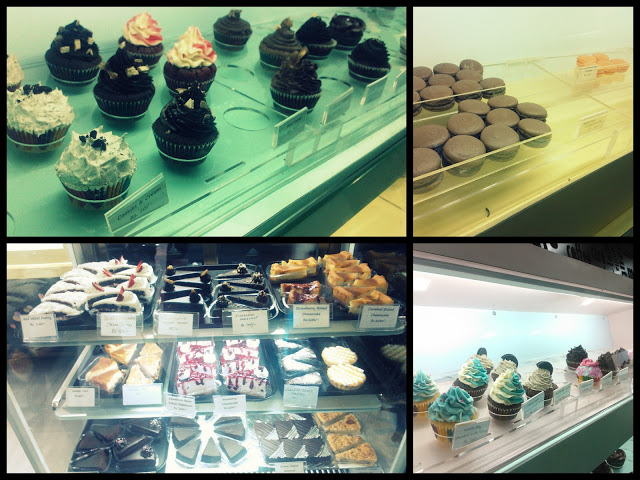 Anyway, back to the topic. Guilt Trip is a breath of fresh air (and cupcakes) as soon as you enter in, almost like being transported to being a kid, when we would go out to the supermarket (or in my case, Mom would return from her international flights with goodies) and look at things with eyes like this at anything that would ensure repeated trips to the dentist for cavity treatment :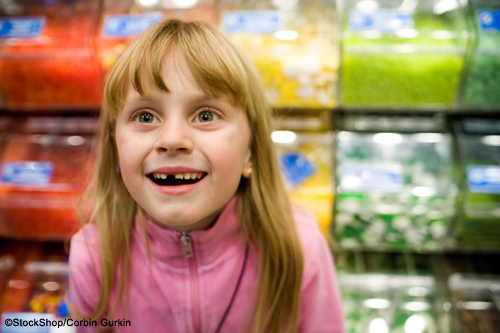 Image Courtesy : Google Images.
We started off with Cupcakes. The Candy Floss Cupcake is definitely a must try! The crunchy Pink Sugar totally sealed the deal with a perfect frosting and a light as air Cupcake.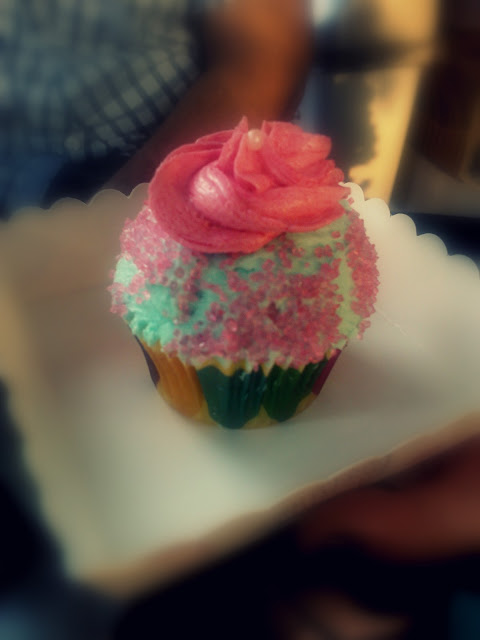 Wish I thought the same about the Chocolate Cupcake which was filled with Nutella. It was a Chocolate overdose for me but for people who can eat anything and everything Chocolate, it is pure sin.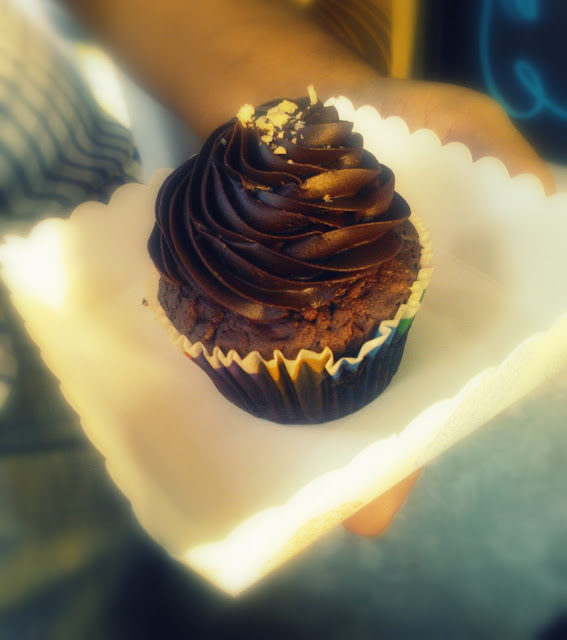 I had the feeling that we had a lot more tasting to do, so we had the Fererro Rocher and Maltesers Mini Cupcakes the next. While the Maltesers were nothing to write home about, the Fererro Rocher Cupcakes were spot on and I wish I had opted for the bigger cupcake!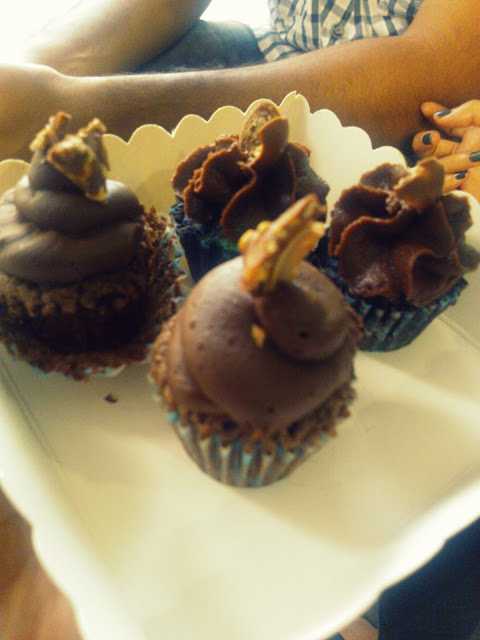 A good Red Velvet is my litmus test. Guilt Trip offers Red Velvet with both American Buttercream as well as a Cream Cheese Frosting. No points for guessing which one I went with. The Cupcake was light and airy, rightly sweet and the frosting was smooth and not overpowering with just the right amount of Cream Cheese tang! One of the best Red Velvet Cupcakes I have had in the recent times in Mumbai.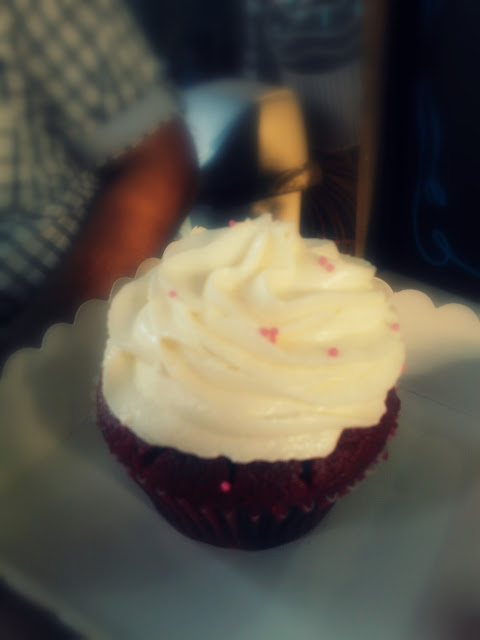 I am not a Macaron lover. I find them overrated. But Guilt Trip sure managed to convert me into one with their new Macaron selection which included Orange, Strawberry, Chocolate and Vanilla. As much as I loved all of them, my most favorite was undoubtedly the Orange and I probably wouldn't beat myself up if I missed out on the Chocolate Macaron. Definitely a must try!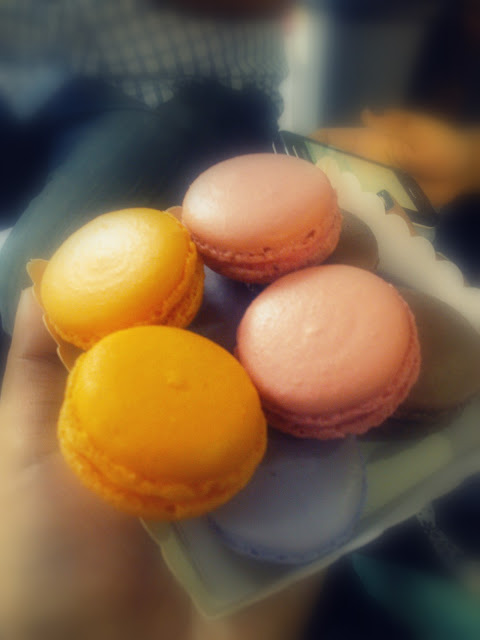 We then tried the Baked Caramel Cheesecake which was just okay!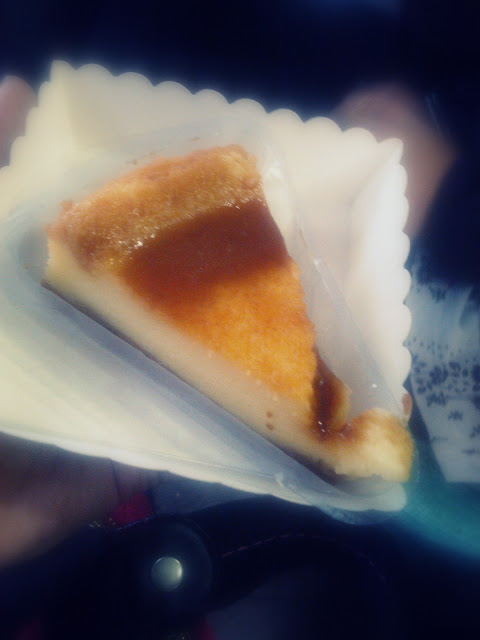 I could not take in any more desserts but I was not allowed to leave unless I took a box of goodies home to try out too!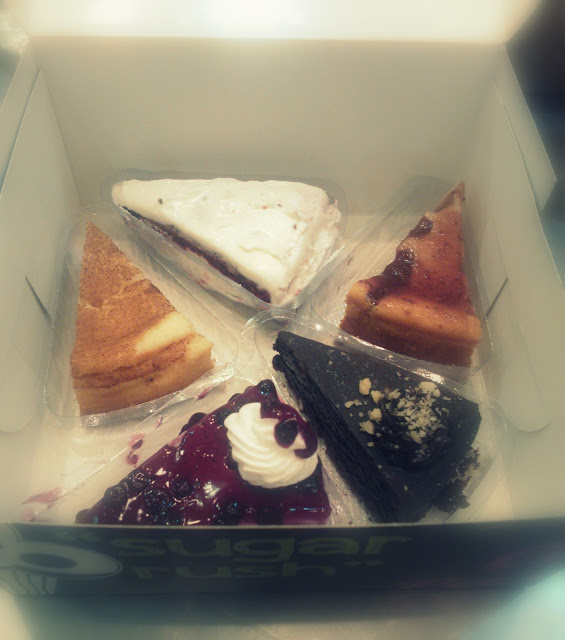 Starting from the left bottom clockwise, The Blueberry No Bake Cheesecake was pretty mediocre, but the biscuit base was excellent. In saying so, I still maintain that this particular Cheesecake is available almost everywhere these days. Nothing special at all.
The Red Velvet Cake slice on top was not half as good as the Cupcake, the middle layer with the cut Strawberries didn't quite cut it for me.
The Baked Strawberry Cheesecake on the other hand was simply outstanding, with a superb crumb and a lovely texture!
The Flourless Chocolate cake on the bottom right was not half bad either, but I would definitely go back for the Cheesecake!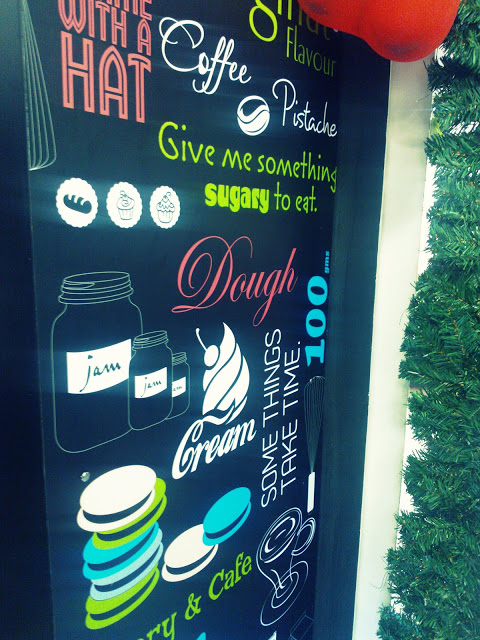 All in all, Guilt Trip is definitely worth a visit and they have something for every kind of palate! I wish them all the very best and I will be back to gorge on those amazing Macarons and the Baked Strawberry Cheesecake soon!