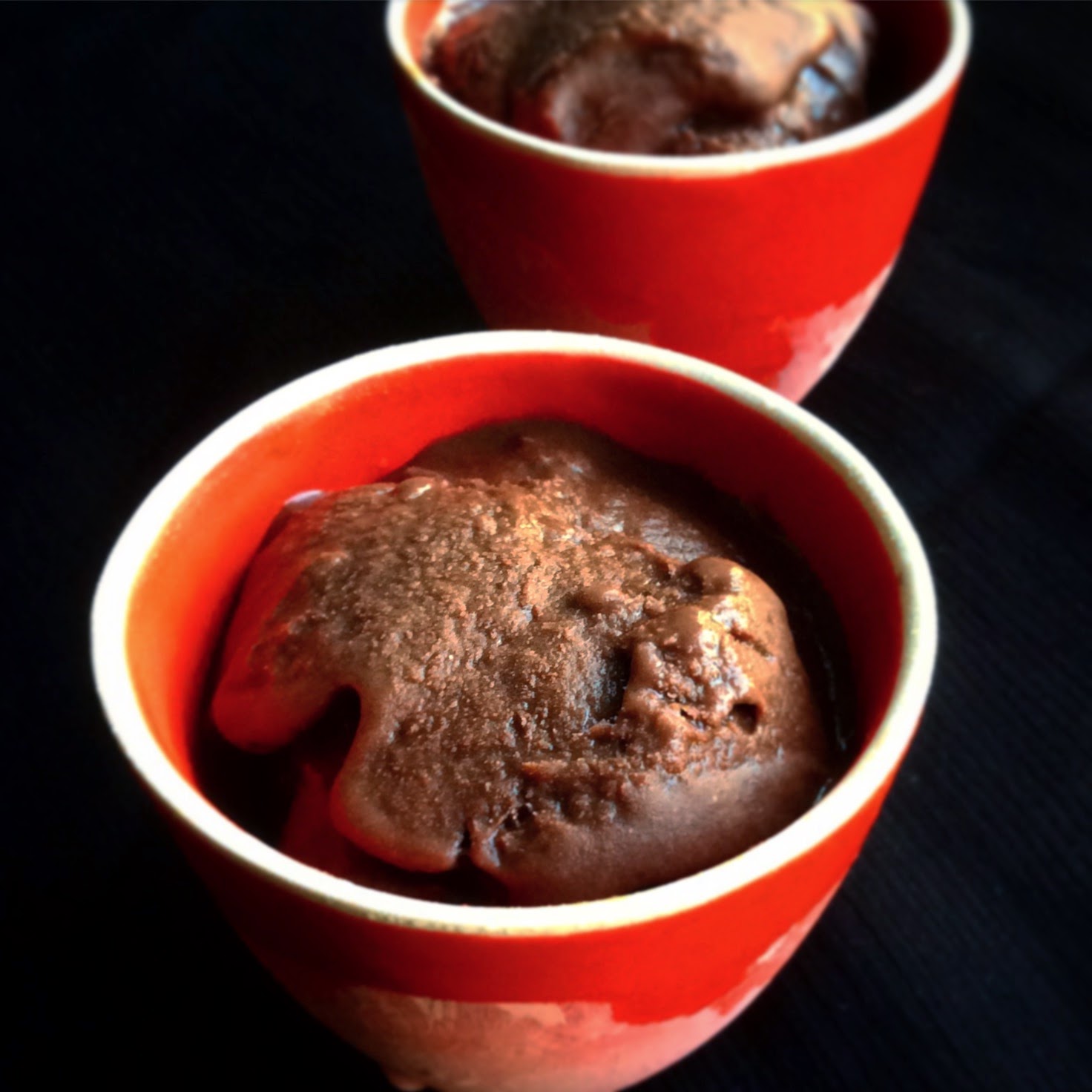 I am the Ross Geller of the ice cream world. I am not an ice cream lover because I think it is too cold. Soft serves and froyo on the other hand, I love. Back when we were kids, me and the little brother used to re-enact the sequence from the Jurassic Park movie, where the kids are eating ice cream and a Dinosaur creeps up in their house (we've all been there). We'd mix instant coffee powder in a Vanilla ice cream cup and stir it vigorously till it was of soft serve consistency and then race to who finishes last. Nostalgic. Sigh... How time passes by!
As much as I really-really-really don't like ice cream, I crave for it often when it's that time of the month. Same goes for chocolate- not a huge fan, but I want nothing but chocolate when I'm craving for it. Since I decided to make a sLITE change in my life, I thought why not come up with a guilt free ice cream recipe which would satiate my cravings and not make me get out of the house just to buy myself a cup? David Lebovitz had this recipe up on his site, and I tailor made it to fit into the sLITE lifestyle. I  also added a sprinkle of Tata salt lite to the recipe, to bring out the bittersweet taste. It literally takes 5 minutes to make the faux custard, and no churning at all! This may not be your friendly neighbourhood overtly sweet ice cream but it was still so good, I just had to share it with you guys!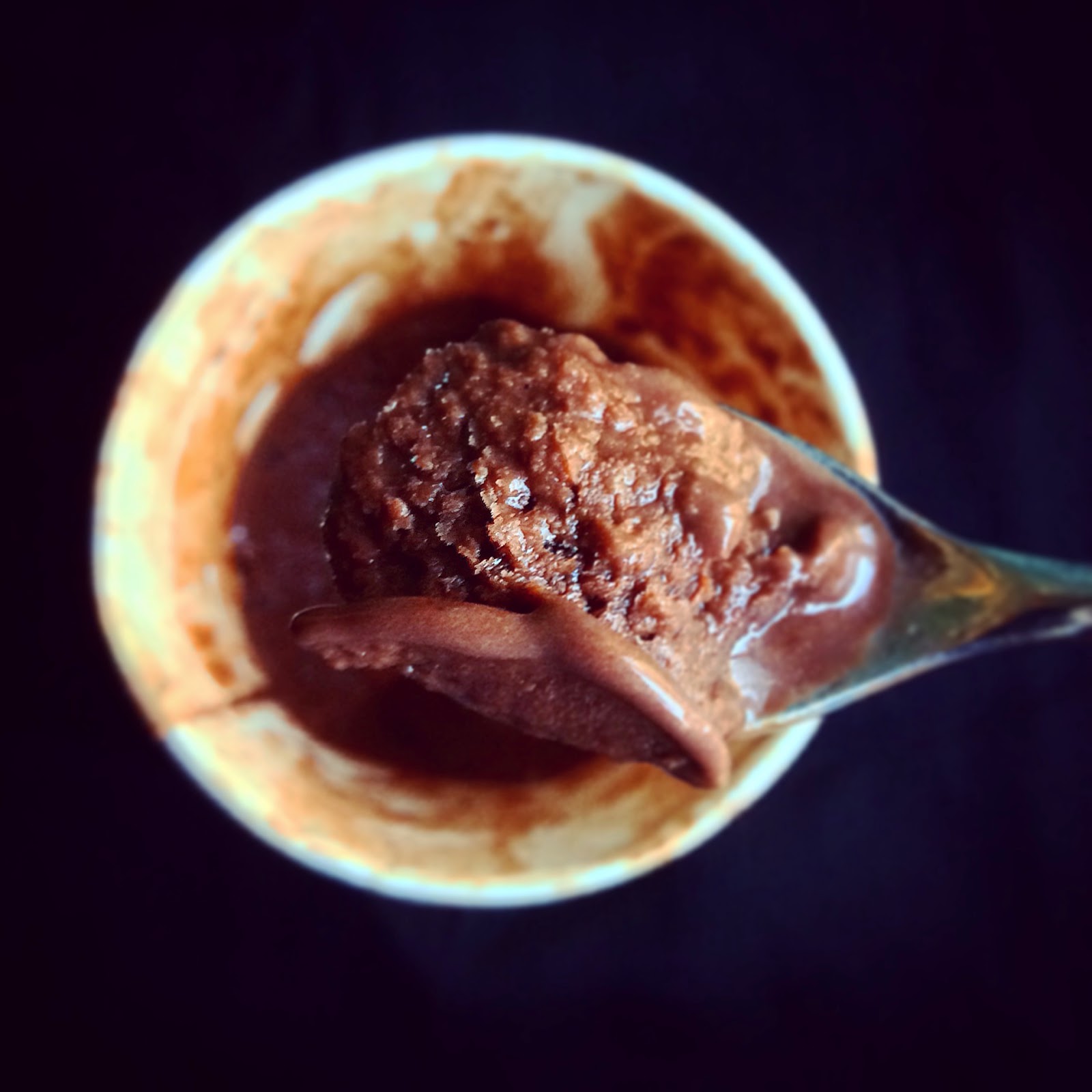 A huge shoutout to the amazing folks over at Tata Salt Lite who are taking a great initiative with promoting the #slite lifestyle. You can look their pages up on Twitter and Facebook, or dial their toll free number to know more.
On to the nomness!
Guilt Free Sugarless 70% Dark Chocolate and Baileys Ice Cream.
Serves 2
Takes 5 minutes (+4 hours of freezing)
Adapted from David Lebovitz's blog.
Ingredients
:
100 gm 70% Dark Chocolate (You can use any that you like)
1 cup milk (you can also use non fat or skimmed milk)
1 medium sized over-ripe frozen Banana
2 tbsp Cocoa Powder
90 ml Baileys (optional)
A dash of Vodka/Rum
A pinch of Tata Salt Lite
Method
:
Melt the Chocolate and Cocoa into warm milk till uniform. You can do this over a pan on low heat, or in the microwave at 30 second bursts.
Blend together with all other ingredients till smooth.
Transfer to an air tight container and freeze for 4 hours or until set.
Scoop it out and sprinkle with Tata Salt Lite before serving.
Enjoy!
Note
:
we need to add alcohol to the recipe so that there is no crystallisation. You can omit the alcohol altogether, but know that the ice cream will be slightly hard in texture (like a Kulfi).