I have been to very few places in Mumbai where I could call my meal an experience. Yauatcha definitely tops that list. I don't know if I like the food or the hospitality more, but then there is also their impeccable attention to detail. Recently, Yauatcha re-launched their specially crafted 'Taste Of Yauatcha' menu for a four course afternoon meal and I consider myself honored (and lucky) to have been a part of it, the experience, I mean. This interesting culinary experience includes delectable selections from Vegetarian and Non Vegetarian menus at just Rs. 888 and Rs. 988 per guest respectively (plus taxes). This new menu is ideal for corporates in the vicinity along with everyone who enjoys a perfect sit down lunch nestled in the welcoming ambiance that is a modern interpretation of an old Chinese tea house. Personally, although I am a hardcore Non Vegetarian, I preferred the Vegetarian selection much more, and that is saying a lot. I'll let the pictures do the talking here.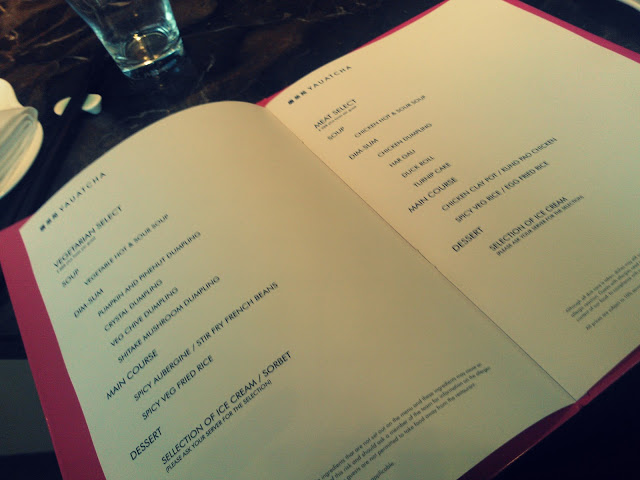 The Menu.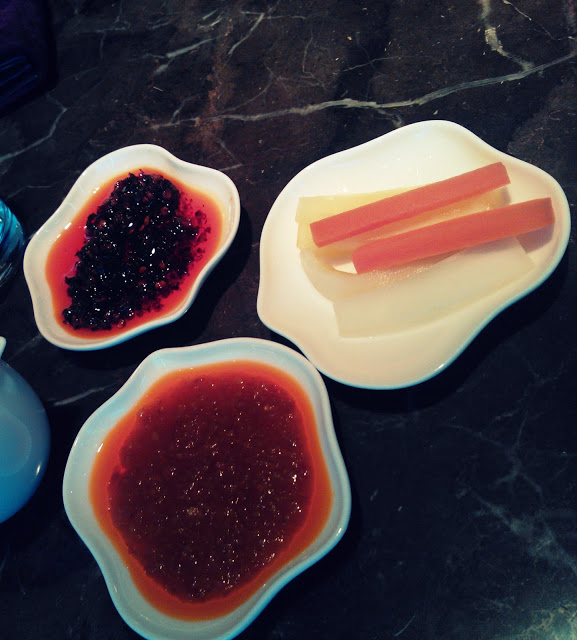 Amazing Garlic and Burnt Chili Dipping Sauces. We had to call for extras!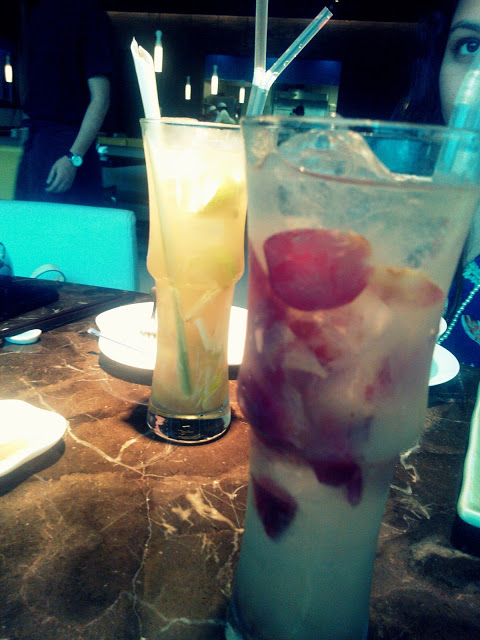 The Cocktails at Yauatcha are a must try!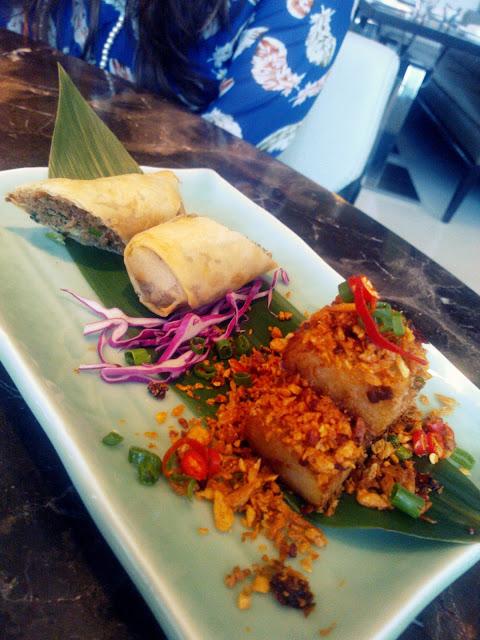 Duck Spring Rolls and Turnip Cake.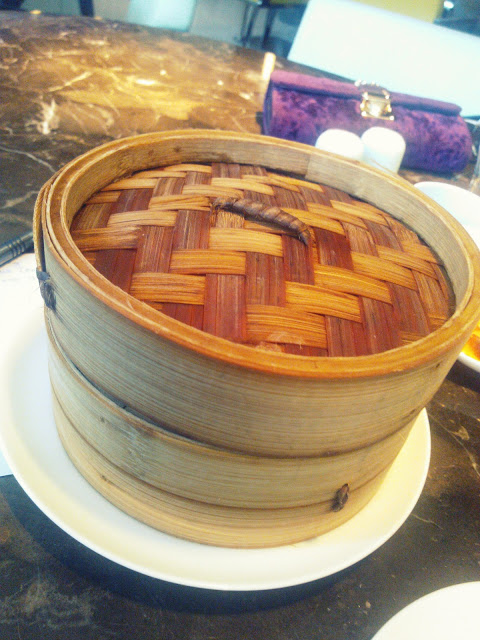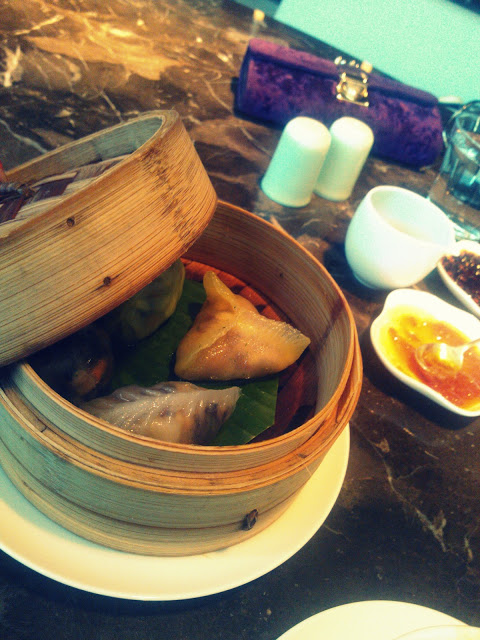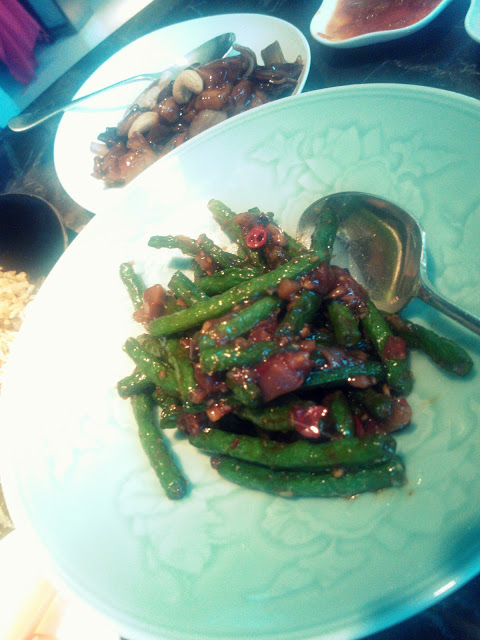 The best stir  fried beans I have ever had!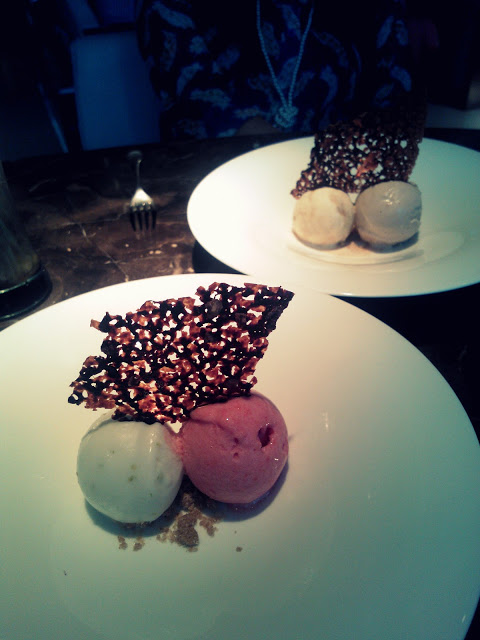 Dessert of the day were amazing Ice Cream Sorbets including Kaffir Lime and Blood Orange and Honeycomb.
And then there are dishes which are so amazing that you aren't even able to take a picture of them. The must try at Yauatcha are their Edamame Dumplings. Chewy and melty awesomeness, these dumplings have the moreish quality that will keep your mouth shut and you'll be
mmm
-ing away to another one of those cute little parcels from heaven.