Do you guys believe in Sun Signs? I am a partial believer, as in I think whatever is written about my Sun Sign characteristics completely fits into how I actually am - a hardcore Taurean. Also known as lazy. Taureans can be the laziest people, but when they decide to work on something, they also go overboard with becoming workaholics. As far as eating out goes, I am lazy and unless it is for a review, I end up calling for food from restaurants at home (why waste time getting ready and all that) and enjoy my food properly (in my pyjamas).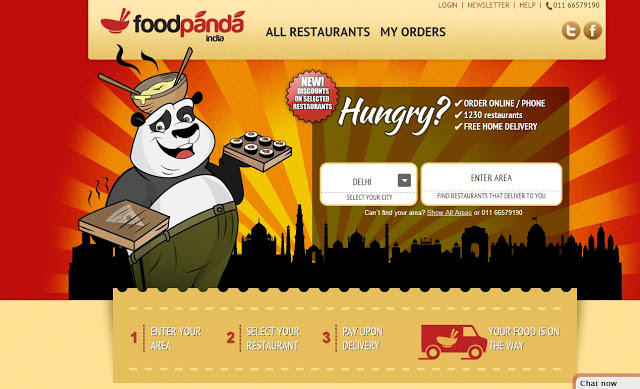 It would be against my universe if I didn't try Food Panda India. I didn't even have to make a call and talk to a representative! (I am lazy bordering on plain weird)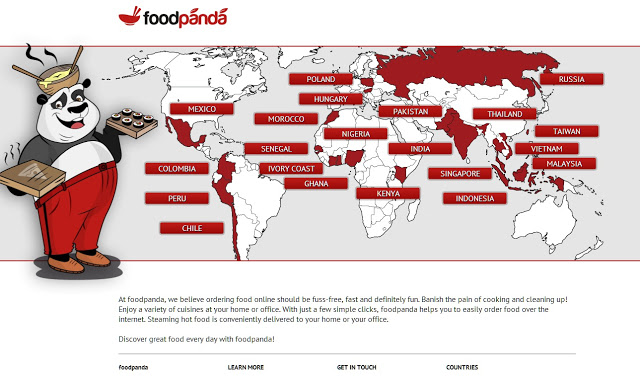 Food Panda is a global e-service that makes our lives easier by letting us order food online from our favorite restaurants. If that is not all, you don't even need to have a credit card. You can pay cash on delivery! The registration form was fairly simple to fill in.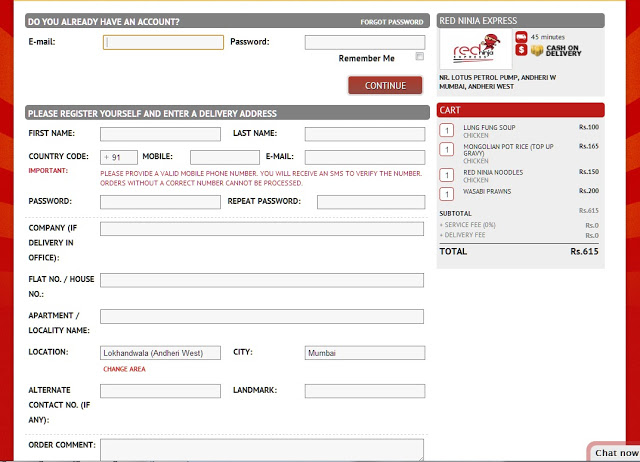 I decided to call for food from Red Ninja Express after having heard so many praises about them and the menu selection was very user friendly which let me add or delete dishes as per my convenience without disturbing other items on my list before I placed my order.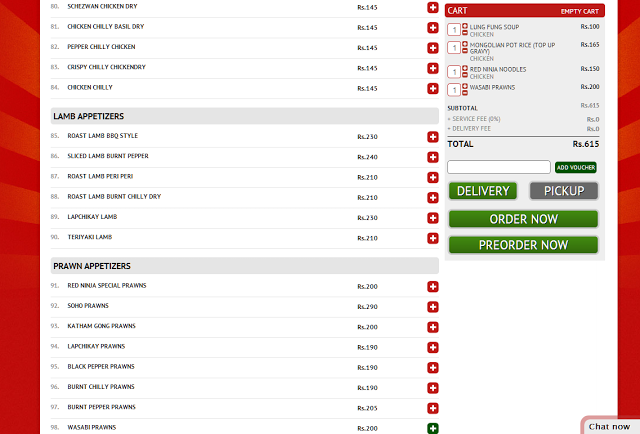 And that was it! I received confirmation immediately and a text followed on my mobile phone. Food Panda also kept giving updates about my order from the restaurant, and even gave a 10 minute heads up before the order arrived. A total of 50 minutes later, I was chomping on delicious Chinese food from Red Ninja!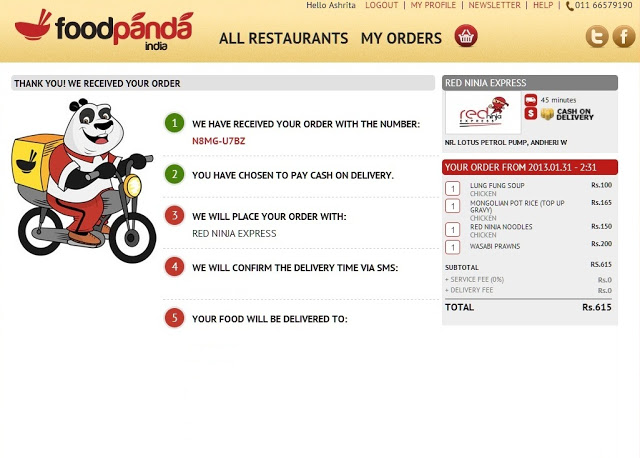 To highlight the negative points, I don't have any, so I wish Food Panda all the best and wish they keep up the excellent work!
Visit FoodPanda at www.foodpanda.in
Check out amazing Chinese fare from Red Ninja here!