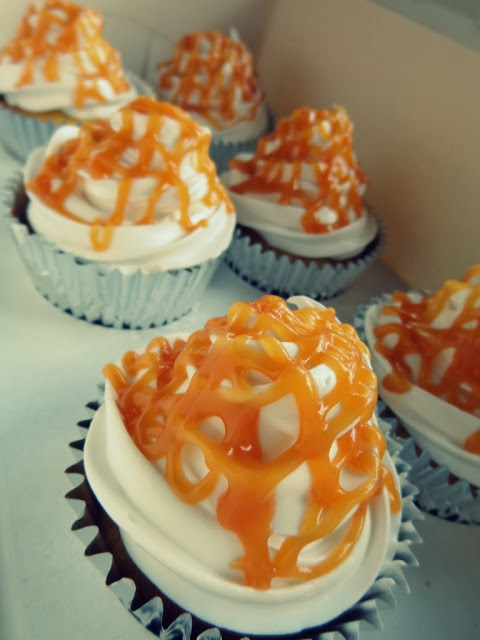 I wish I could celebrate a blogaversary. I wish I was able to say that one fine day I had an epiphany that I must spread my knowledge about food and baking to the world. My story is so different, I started a blog by accident, and I can never have enough knowledge about baking or food. Just yesterday I met a gentleman who told me that food blogging has come down to nothing but a status symbol, with far too many people throwing around their weight gorging on free food and drinks, call everything delicious, lest they would have to explain their own research and knowledge about a certain cuisine or food item.
We have all had moments of revelation, the first time tasting a cuisine that does not revolve around Masala and Spices, and cook everything in a similar fashion. We all have had those moments when we opened ourselves to newer horizons and decided to break out of the ordinary. Why do I need to add a sprinkle of chaat masala or a squeeze of lemon over every thing I eat that is not Indian? Why can't I add Cheese to a Rabri? Or can I? I, for one, have learned a lot about respecting ingredients. I have learned a lot about experimenting with food and also learned the hard way that there is a thin line between creating something that makes the world go 'wow' and on the other hand, makes them feel like this is not their cuisine anymore. You can mix it up, but do respect the actual identity of the dish or cuisine.
For all of you who have been following my writings all through, I am pretty sure you know me a little bit by now, and how it is like to be with me. I am moody, fussy, I talk less, I think a lot, and I am basically in my own world at most times. I do love to eat. I respect and understand that everyone has a separate outlook towards food and I am only glad that you can connect with mine. I never thought I would actually get to the point that I will have to write a 100th post, but now that I am here, I just have to share something special with you guys. So here is a Cupcake recipe I dearly love.
And I will just call this my Blogaversary :)

Chocolate and Salted Caramel Cupcakes.
Makes 12-18 depending on the size.
Source : Sweetapolita and Self.

Ingredients:

1 Cup all-purpose flour
1 Cup granulated sugar
50 g Cocoa Powder
1 teaspoon baking soda
1/2 teaspoon baking powder
Pinch salt
2 eggs, at room temperature, lightly beaten
1/2 cup strong, hot or cold black coffee or espresso
1/2 cup buttermilk, room temperature
1/4 cup vegetable oil
1 tablespoon pure vanilla extract

For the Frosting:

1 Cup Heavy Cream, Chilled.
1 tsp Sugar
1 tsp Vanilla Extract

For the Salted Caramel Sauce:

100 gm or 1/2 Cup Granulated Sugar
4 tbsp Butter
1/4 Cup Single Cream
Method:
Preheat oven to 170C/350F
Mix all dry ingredients: Flour, Sugar, Cocoa, Baking Soda, Baking Powder, Salt.
Mix all wet ingredients in another bowl: 2 Eggs slightly beaten, Coffee, Buttermilk, Oil and Vanilla.
Add the dry ingredients to the wet ingredients and mix well.
Bake the Cupcakes for 13 minutes per batch and more or less depending on done-ness.
For the Frosting:
Whisk the Chilled Cream in an ice bath, add the Sugar and Vanilla after 30 seconds of whisking, and whisk to form stiff peaks. Fill it up in an icing bag.
For the Sauce:
Heat up a small dry pan with Sugar on medium heat, until its all melted and turns into an Amber color. Take if off the heat and then add Butter. Whisk it till incorporated, and add in the cream. The mixture will splatter, so beware (or wear gloves). Put it back on the heat while it bubbles and stir till all lumps are melted away :)

That's me making some Caramel Goodness!
If you want to reduce the sauce and make it thicker, keep heating! Else, remove it and drizzle over anything and everything! Here I've drizzled it over the frosted Cupcakes (and also cored a hole and filled them up inside before frosting) but I love it over ice cream, fruit, coffee, or even by itself!