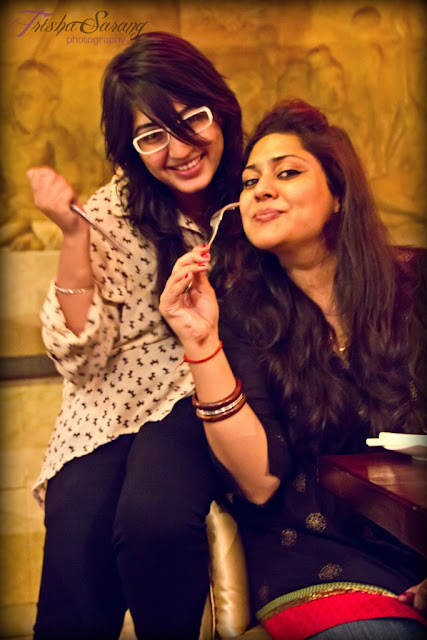 Last month I got an invite to attend a Teppanyaki Night at the very famous Shiro in Worli. Shiro is one of the up market places that has a very niche crowd coming in. I, for one, have always been intrigued by their Salsa nights, but my laziness always got the better off me, always choosing to do nothing over traveling that far. When I received an invite from their end, I could not refuse, for I thought it was the calling.
And a calling, it was. Teppanyaki Nights are not just about the food, no, its actually hardly about the food - it is Theater. A good Teppanyaki Chef would
and should know how to engage his crowd and put on a show. There was an open bar at Shiro on the Teppanyaki night for the bunch of us who were invited, and all the cocktails were just about okay except the Apple and Brown Sugar Mojito! Everything else was diluted down. While we got settled in, the Chef arrived and it was a very Hot arrival indeed!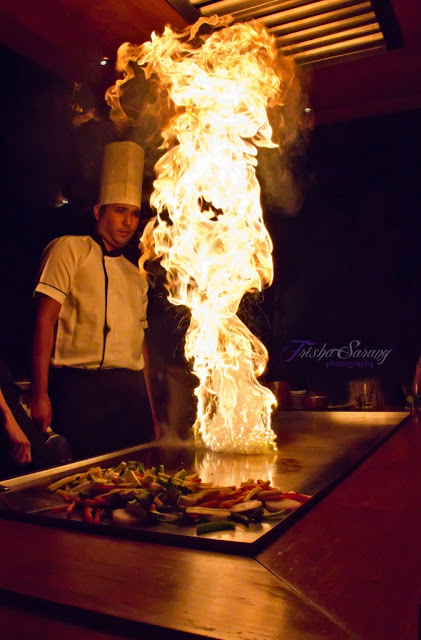 I am so glad that I took my photographer, Trisha along, and all the pictures are taken by her. I am incapable of taking such good pictures! Which is why I am gonna let the pictures do the talking :)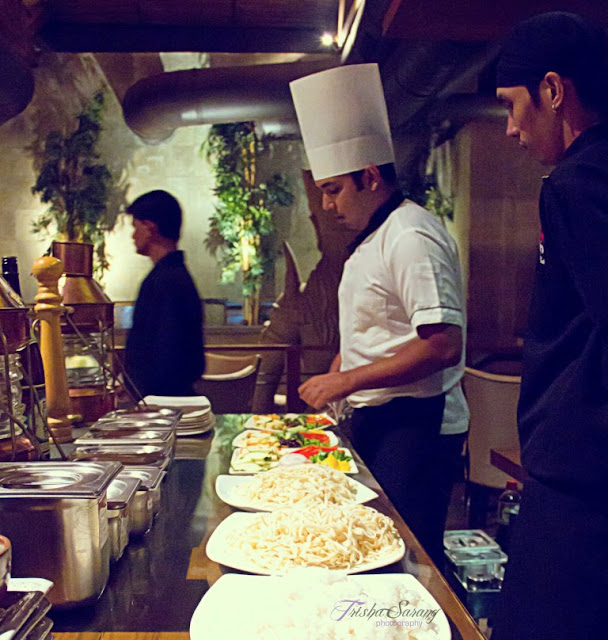 The food was basic, and freshly made. Nothing to write home about, except the Prawns in creamy sauce which were perfectly cooked and perfectly creamy! I guess the focus does get taken off the food when there is a huge bunch of people just having fun! :)