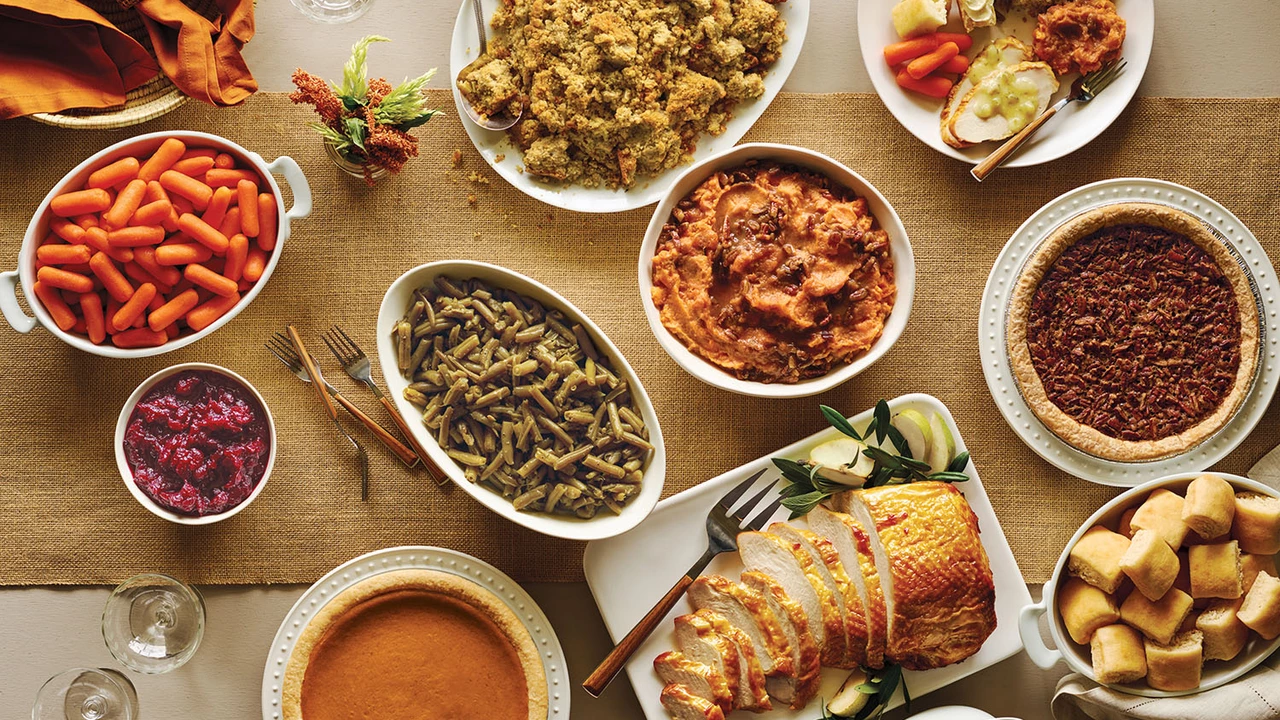 Understanding the Importance of Thanksgiving Dinner
Thanksgiving is a time to gather with loved ones, appreciate our blessings, and of course, indulge in a magnificent feast. There's something magical about a table laden with a variety of dishes, the turkey as the centerpiece, surrounded by family and friends. It's not just about the food, but the love, laughter, and memories created around the dinner table. This year, why not shake things up a bit and introduce some new dishes to your traditional menu? Here are some ideas to help you decide what to make for Thanksgiving dinner this year.
Starting With Appetizers
Appetizers are a great way to start off the Thanksgiving dinner. They set the tone for the meal and keep your guests satiated until the main course is served. This year, try some unique appetizers like Baked Brie with Cranberry Sauce, Pumpkin Soup, or a Pomegranate and Pear Salad. These dishes not only taste delicious, but their vibrant colors are also visually appealing. Remember, the key to a good appetizer is that it should be light and not overly filling, leaving room for the main course and dessert.
Main Course: Beyond the Traditional Turkey
When it comes to the main course, the turkey has been the star of the show for years. However, it's time to explore some other options. You could consider preparing a Honey Glazed Ham, Pot Roast, or even a Vegetarian Lasagna for your vegetarian guests. If you can't imagine Thanksgiving without turkey, you can always try a new recipe. A maple-glazed turkey or a turkey stuffed with a unique stuffing like wild rice and cranberries can be a delightful change.
Side Dishes: More Than Just Mashed Potatoes
Side dishes are the unsung heroes of Thanksgiving. They complement the main dish and add variety to the meal. This year, venture beyond the traditional mashed potatoes and try some interesting side dishes. Roasted Brussels sprouts with bacon, sweet potato casserole, or a corn and green bean casserole can be great additions to your Thanksgiving dinner. And let's not forget about the stuffing. Experiment with a variety of ingredients like chestnuts, mushrooms, or dried fruits to add a unique twist to your stuffing.
Desserts: The Sweet Ending
No Thanksgiving dinner is complete without a sweet ending. While pumpkin pie is a classic, there are many other desserts that can make your Thanksgiving dinner special. An apple crumble, pecan pie, or a chocolate lava cake can be delicious alternatives. If you want to stick with the pumpkin theme, a pumpkin cheesecake or pumpkin bread pudding can be a delightful variation.
Drinks: Pairing with the Feast
Drinks play an important role in complementing your Thanksgiving meal. Wine is a traditional choice with a variety of options to pair with your Thanksgiving dinner. A good Pinot Noir or a Chardonnay can complement the flavors of your meal. For those who prefer non-alcoholic options, a cranberry punch or apple cider can be refreshing and festive. And let's not forget about the coffee to serve with the dessert. A coffee with a hint of cinnamon or pumpkin spice can be the perfect ending to your meal.
Bringing It All Together
Planning your Thanksgiving dinner can be a daunting task, but with a little creativity and preparation, you can create a meal that will be remembered for years. Remember, the most important thing about Thanksgiving is not the food, but the time spent with your loved ones. So don't stress over the perfect meal. Instead, focus on creating a warm and welcoming atmosphere that your family and friends will enjoy. Happy Thanksgiving!